Kimberley Gundle
Kimberley Gundle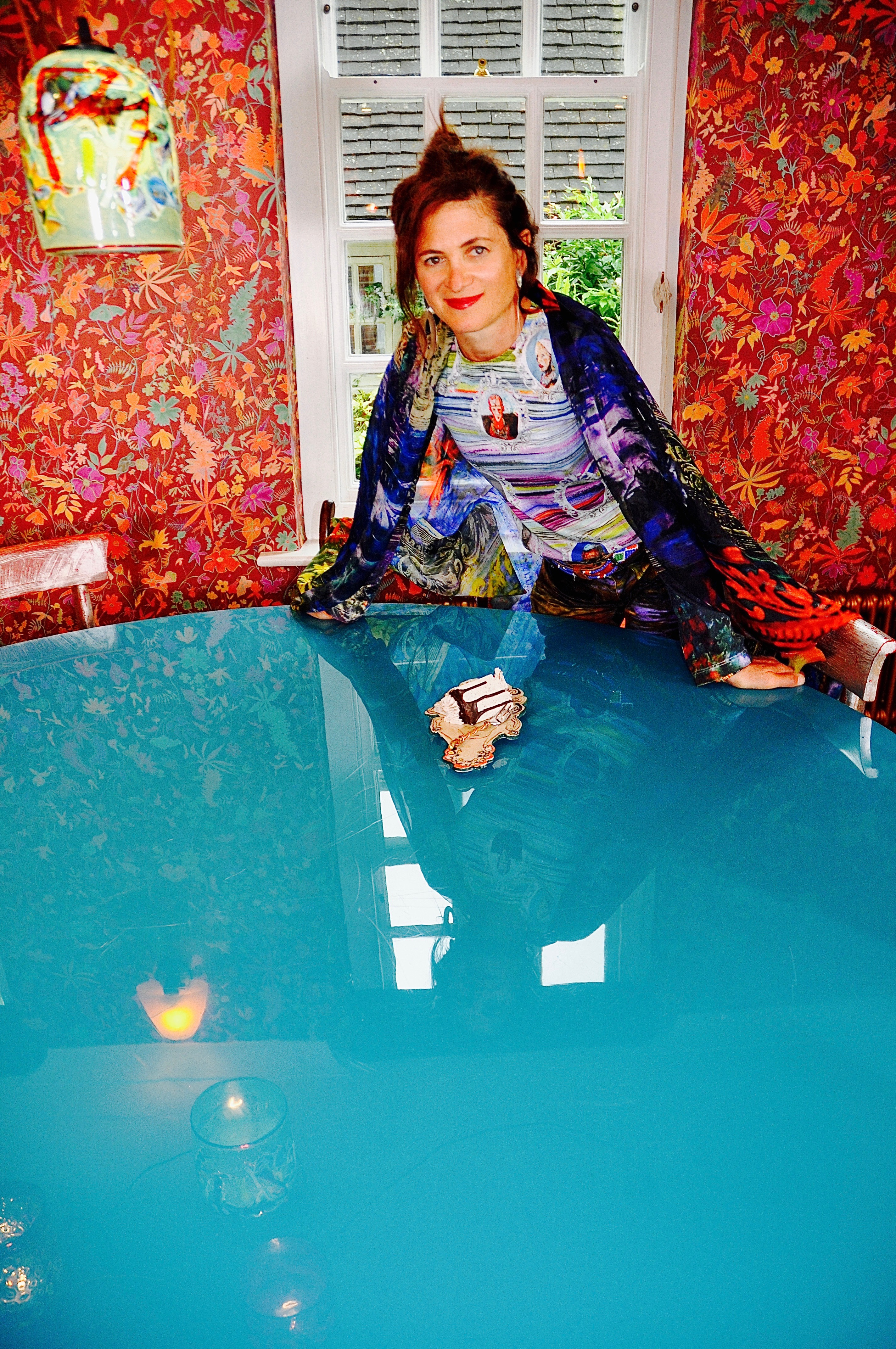 I first saw an exhibition of Kimberley's work exhibited at Art First in London in 2009 titled 'A Slice of London'.  I remember looking at these paintings and thinking, these are views of a South African seeing London as some Londoners can't; Londoners believe they are progressive thinkers, yet these paintings are an illustration of how London really is in a traditional sense and how a foreigner may view this city, juxtaposed with what is about to happen or what passes you by somewhat like the film Sliding doors with Gwyneth Paltrow.   Kimberley moved to London in 1988, she lives in a leafy suburb with her family, her studio overlooking the back of the garden.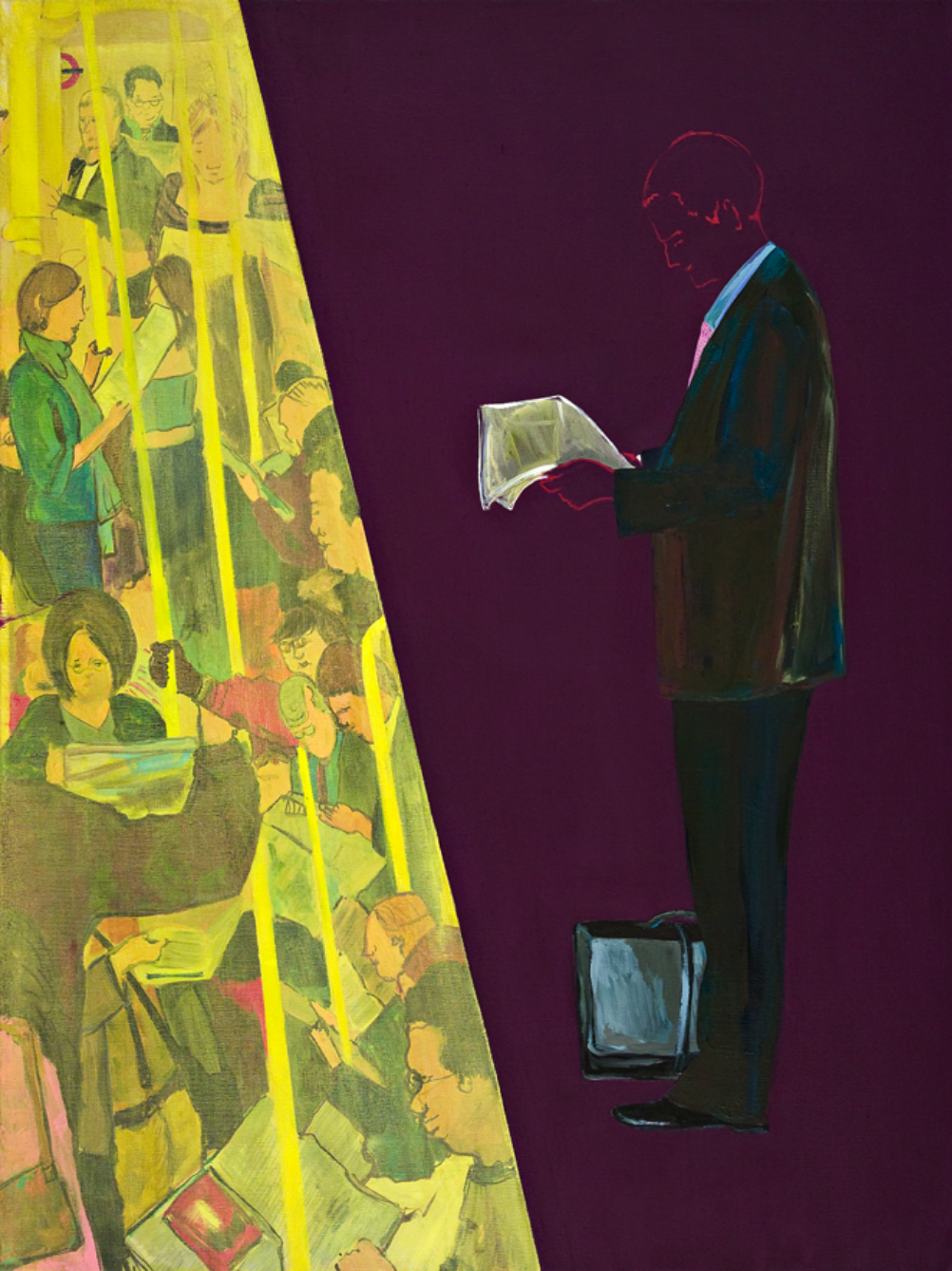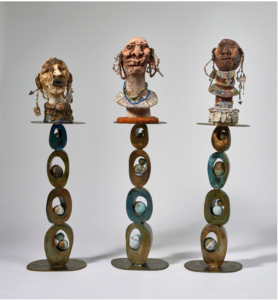 I first met Kimberley in primary school in Johannesburg South Africa, as friends we played together, visiting each other's homes after school.  At the age of 12 we both went our separate ways, completely lost touch and never saw each other again until we both turned 47 and bumped into each other at friend's house in London. Hard to explain what that feels like to meet someone again that you remember only as a child.  Slowly getting to know each all over again as mature woman, whatever that means really.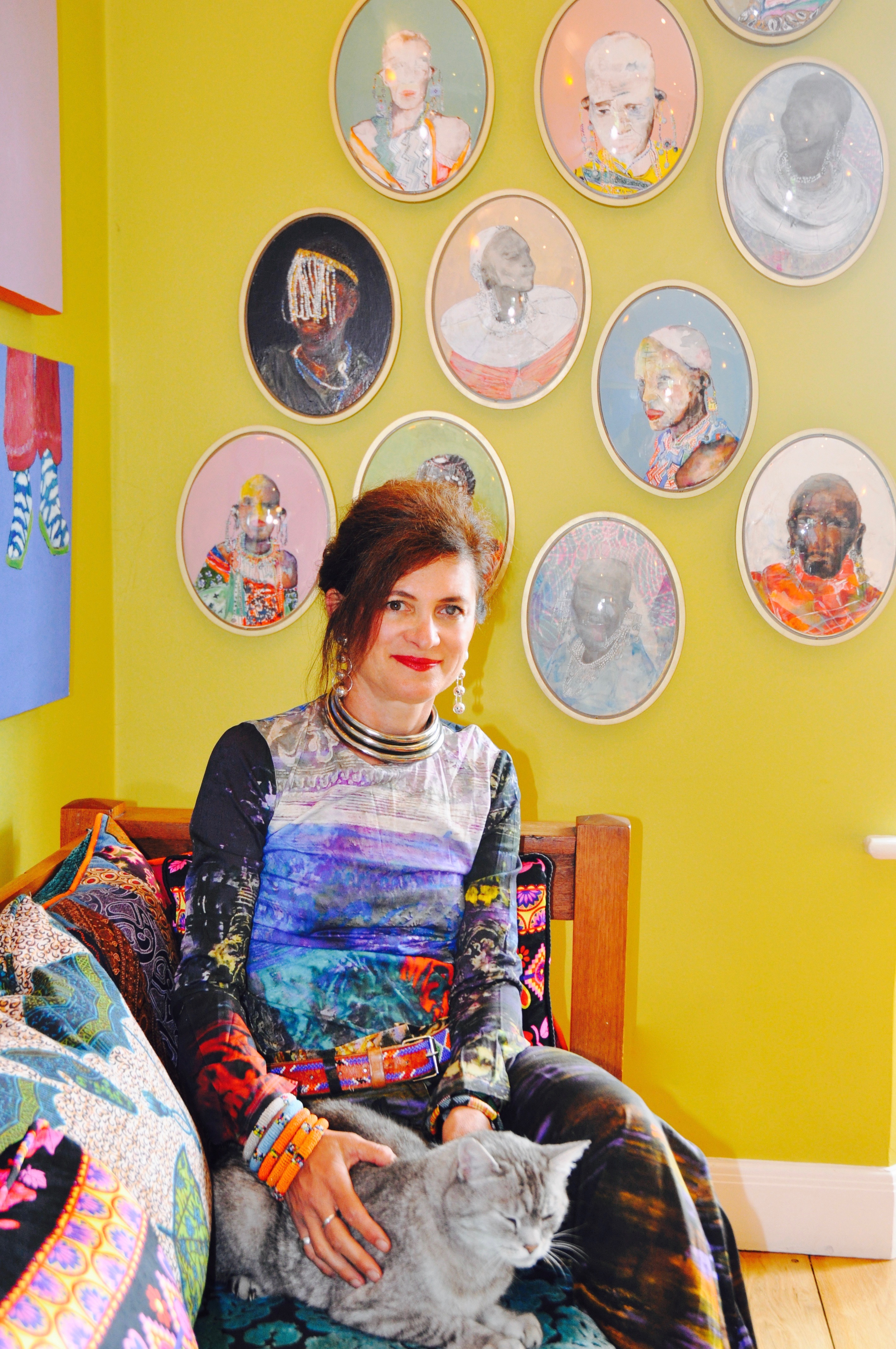 Gundle's home and studio invites an unparalleled feeling of escapism from grey city pavements and beige -washed walls, with an interior shaped by her artistic vision, swathed in intense colour and eclectic décor.  The perfect backdrop for our photo shoot.  We sit down at her kitchen table (which she designed and painted) sipping coffee and chatting before the shoot.  Then over lunch, I am updated about her work inspired by the Maasai tribes of Kenya and Tanzania.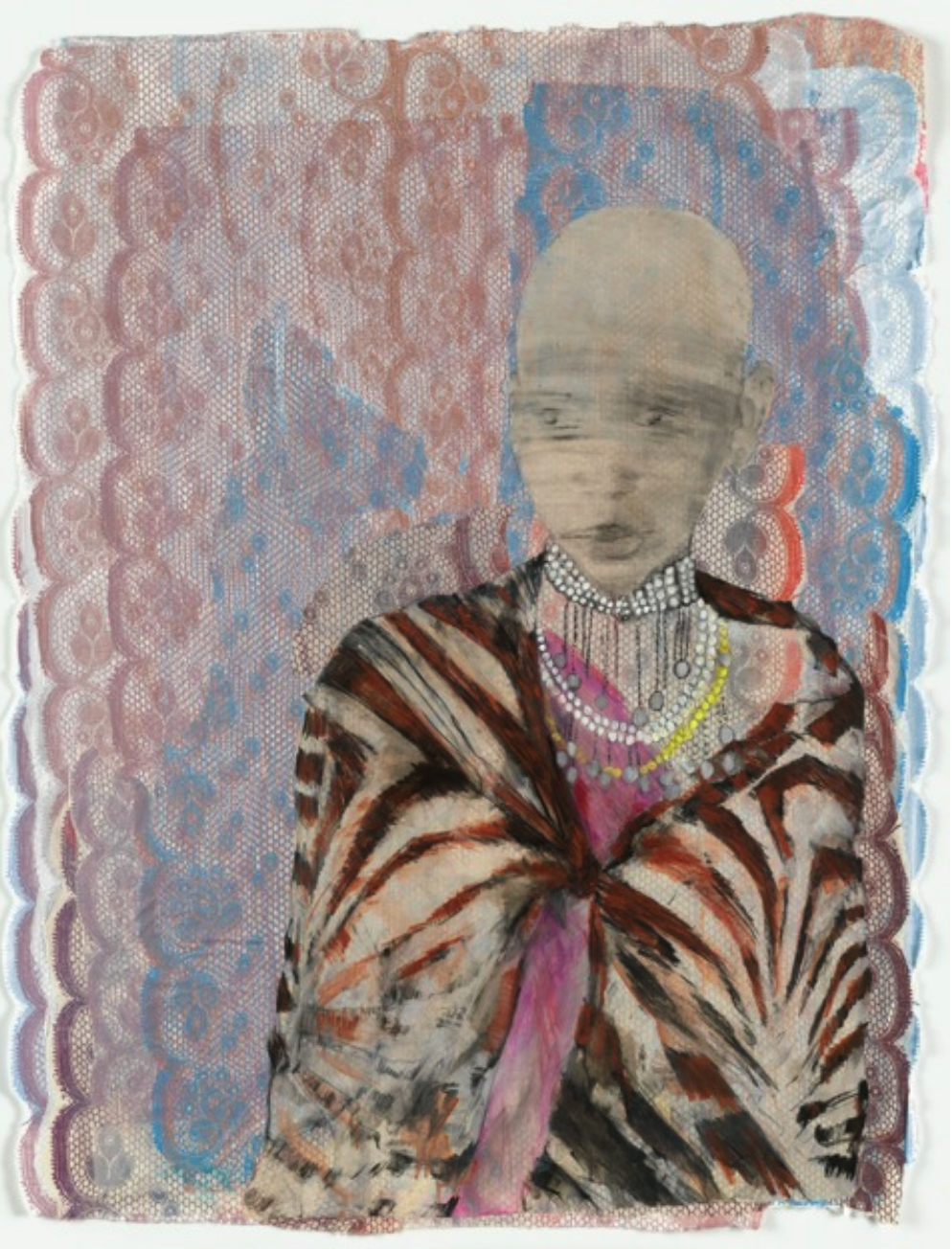 It has been almost a decade since Kimberley Gundle first encountered the Maasai, semi-nomadic pastoralists of East Africa. She continues to be captivated by the physical adornment of these bold and dignified people living a fragile existence in a changing world.  Gundle's  first experience of the Maasai was during a charity hike across the Great Rift Valley in 2009, where she witnessed their struggle for survival during a terrible drought. Yet the woman were magnificently adorned in their ornate beadwork and flowing cloth.  She has resided in many remote settlements, making drawings and taking photographs of Maasai communities in both Kenya and Tanzania,  absorbing their culture and tradition.  She explains how she feels like an anthropologist recording a culture and tradition, that is slowly being eroded by the changing world: some positive and some negative changes.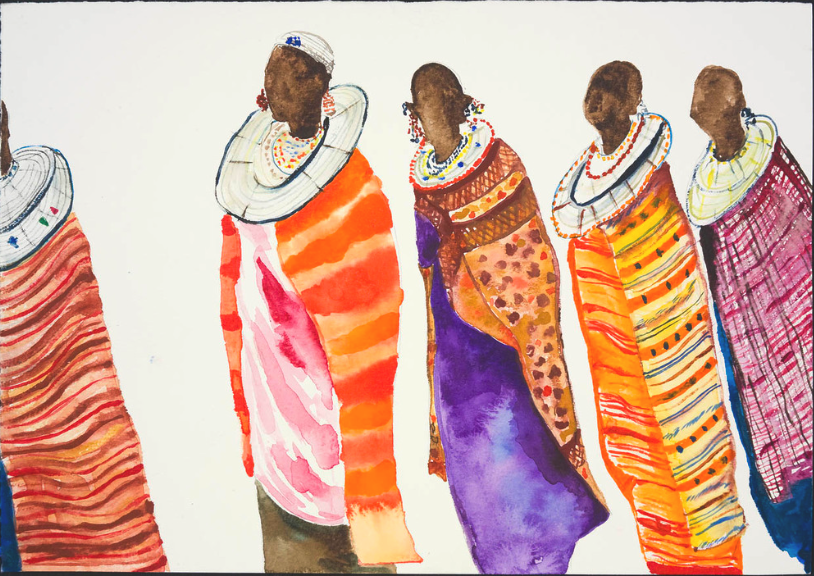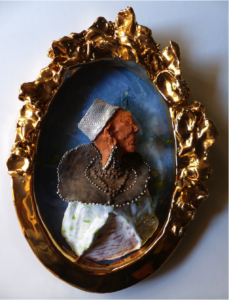 Physical adornment is integral to Maasai culture and tradition.  Kimberley celebrates the beauty of the Maasai.  The Victorian Art critic John Ruskin states "cameos are miniature sculptures.''  In the cameo series Kimberley depicts each member of the Maasai community within this oval shape to reference historical miniature paintings.  Traditional cameos often depicted royalty, and could be presented within a locket.  The oval shaped portrait makes each work feel small and loved, a keepsake.  She wanted each portrait to feel special and preserved within the cameo; likened to a loved one, worn close to the skin, kept warm, shielded and protected.  Portrait miniatures reflected the social history of the times. Whilst her portraits may not be in miniature form they encapsulate the essence of the miniature.  Like a loved one, the existence of the Maasai people, their culture and tradition needs to be preserved, protected and cherished.  In October 2018, Kimberley will  be exhibiting a series of detailed bronze sculptures set onto reclaimed wood, the reclaimed wood having had a former life works well with the pieces as both have a story.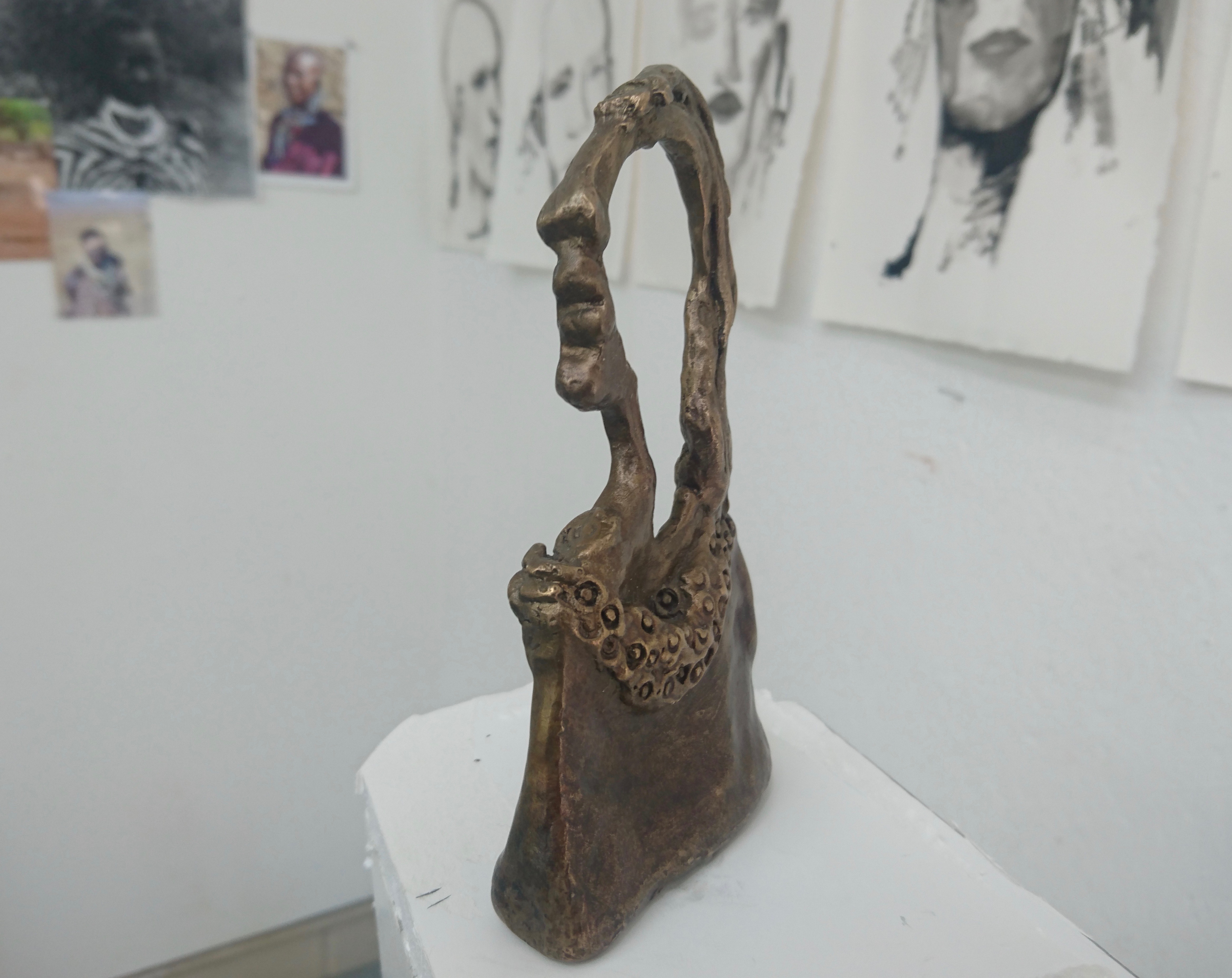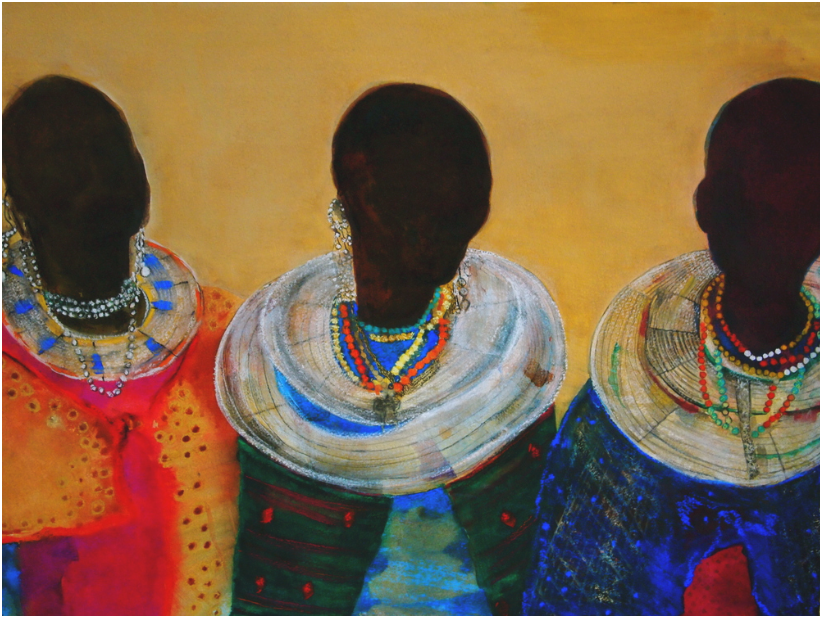 A percentage generated from the sale of all her work returns to the communities.  She has recently completed funding a water project bringing fresh water to 5000 in the Ololosokwan community in Tanzania. Kimberley has been invited to exhibit installations inspired by the Maasai at Palazzo Bembo during the Venice Biennale 2013, 2015 and 2017.  This year Kimberley Gundle will be having an exhibition end of October in London at the A&D gallery 51 Chiltern Street, London W1 6LU.  The sales generated from this exhibition will go to Enkiteng Lepa School in Kenya which Kimberley Gundle visited in June 2018.  This school  provides education and a safe-haven for girls, rescuing them from FGM and protecting them from early marriage.  It was founded by Helen Nkuraiya.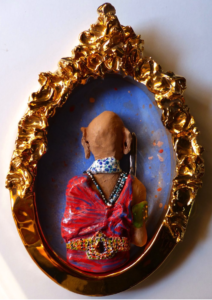 Kimberley majored in Psychology and Fine Art. After completing her postgraduate in Fine Art at Michaelis in Cape Town she moved to London for her Postgraduate at The Slade School of Art completed in 1990.  Kimberley has lived and worked in London ever since. Her work is a combination of both her understanding of the psychology of people and being an artist.  Figurative as opposed to abstract, colour and line is what matters she tells me.  As demonstrated in her series of paintings 'Below the knee' she explains the thoughts behind this concept to me "You cannot choose your face, but you can choose the shoes you wear." These portraits are about lifting the lid of the letterbox revealing an intimate part of who we are.  She often has commissions by families who want their portraits done this way.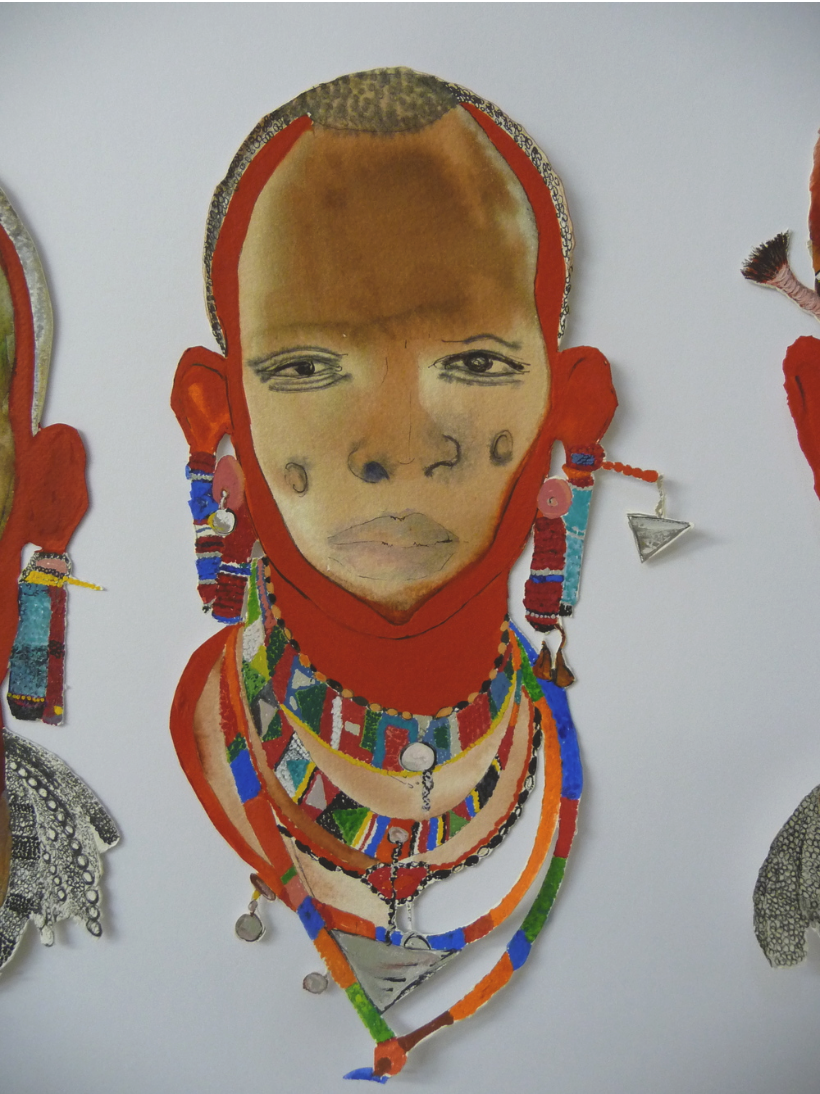 Her artwork extends to scarves and clothing printed with her works of the Maasai, and silk rugs colourfully designed with each commission almost as a portrait of her clients character she once explained to me.  Kimberley reflects a strong work ethic and responsibility, extremely gracious and humble.  Mother of three girls and a marriage coming up to 30 years.  However when you meet her everything about her is progressive and colourful, she is constantly on the move, always creating, frequently traveling, open minded and stretching boundaries.
She exhibits internationally. Recent exhibitions include 2017 Venice Biennale , Palazzo Bembo, Head of Society German Ambassador's Residence London, 2016  SCOPE Basel, Johannesburg FNB art Fair, Discerning Eye London, 2015  Venice Biennale , Palazzo Bembo2015,2013.